The restaurant at Leitlhof is more than just a meeting place for our guests. It is where jovial meets delicious.
From breakfast to dinner
Time to indulge
Easy mornings in a relaxed atmosphere: With lovingly set tables and a grand view of the Dolomites, our restaurant is the best place to start your day. In summer, breakfast is served on our terrace to make your rendezvous with nature even more intimate. Every evening, our restaurant transforms into an atmospheric place of culinary delight where we serve you the best of our Leitlhof cuisine.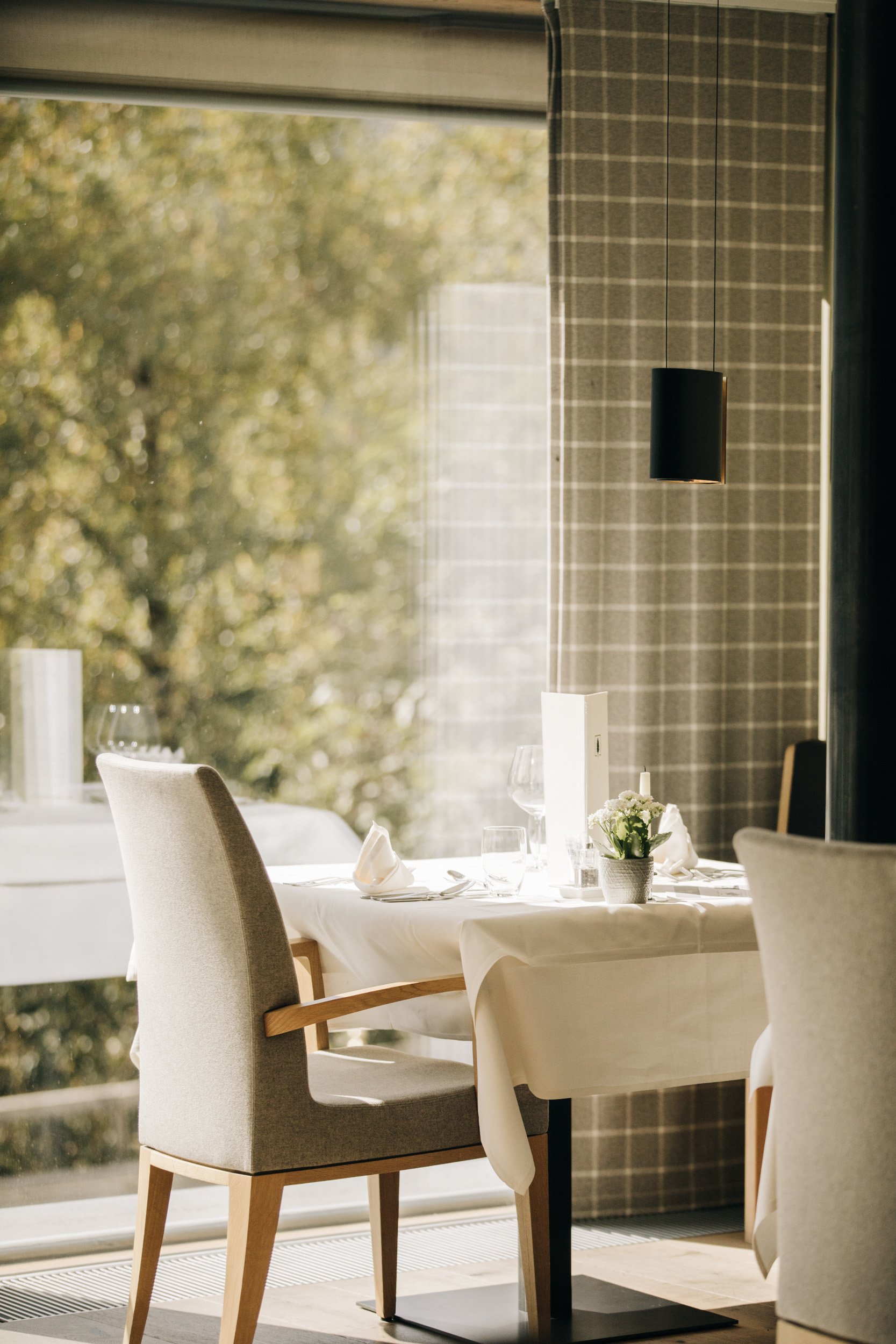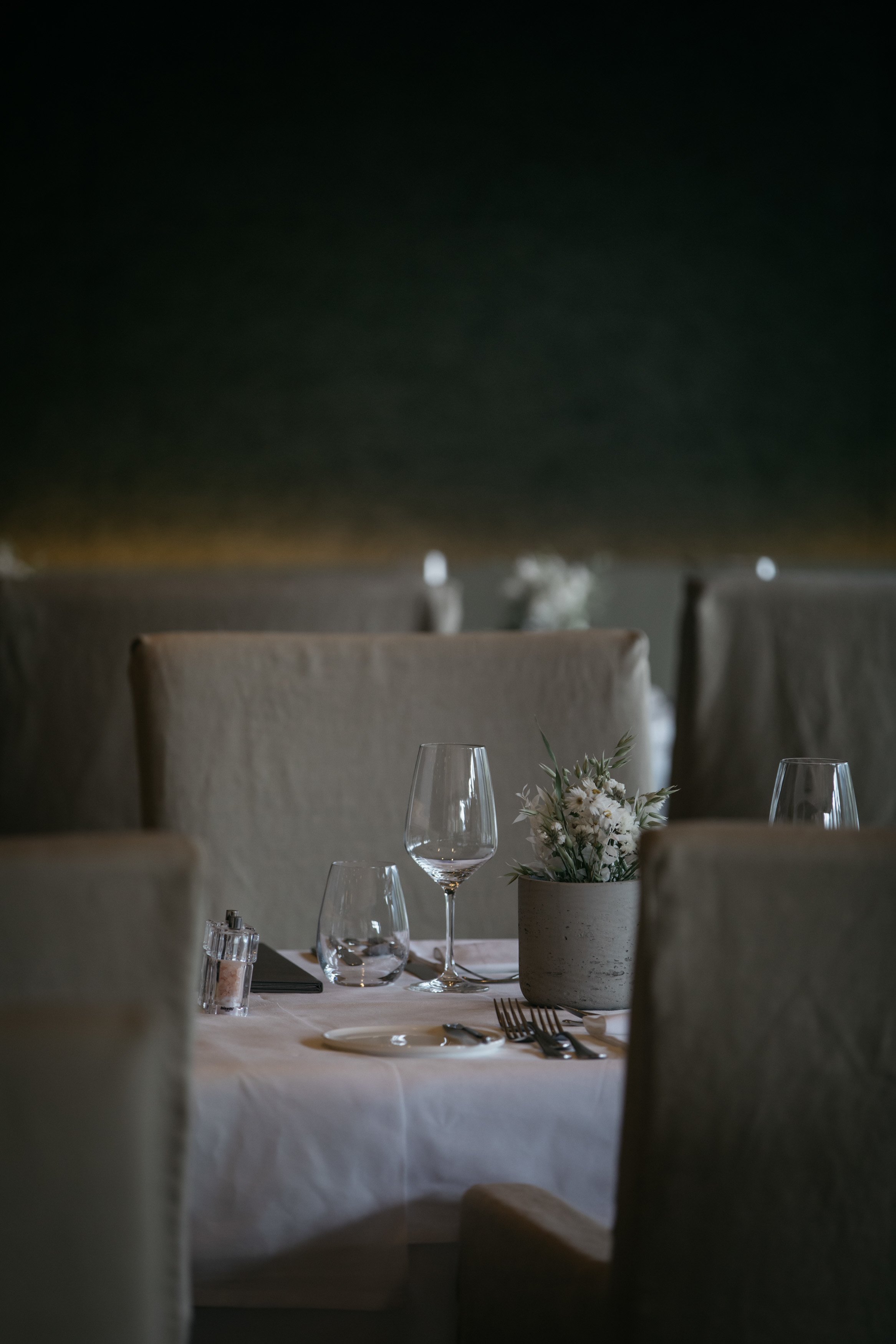 Traditional and Mediterranean
Dinner delights
With creative ideas, Markus Auer and his team adapt and refine traditional dishes, drawing on the Mediterranean influence that is omnipresent in South Tyrol. Our multi-course dinners use mostly regional ingredients. Whenever possible, directly from our farm.