A sauna is a place of rest and repose. It's where we learn to listen to our bodies.
Soothe your body & soul
The Leitlhof sauna experience
When you come home to Leitlhof after an active day in the outdoors, you'll realize how much of a workout you've had: long hikes, challenging ascents, exhilarating ski runs. How do you rest those tired legs? By rejuvenating them in one of our hot
saunas.
The Naturhotel Leitlhof has a classic Finish sauna, an herbal sauna, a steam room and a brine bath as well as two cozy outdoor saunas made of birch and stone pine wood. After the sauna, you can cool off in our invigorating plunge pool,
take a refreshing shower or dip your feet in a cold-water Kneipp foot bath. When you finally lean back in the relaxation room, you'll experience a state of deep relaxation and total peace of mind.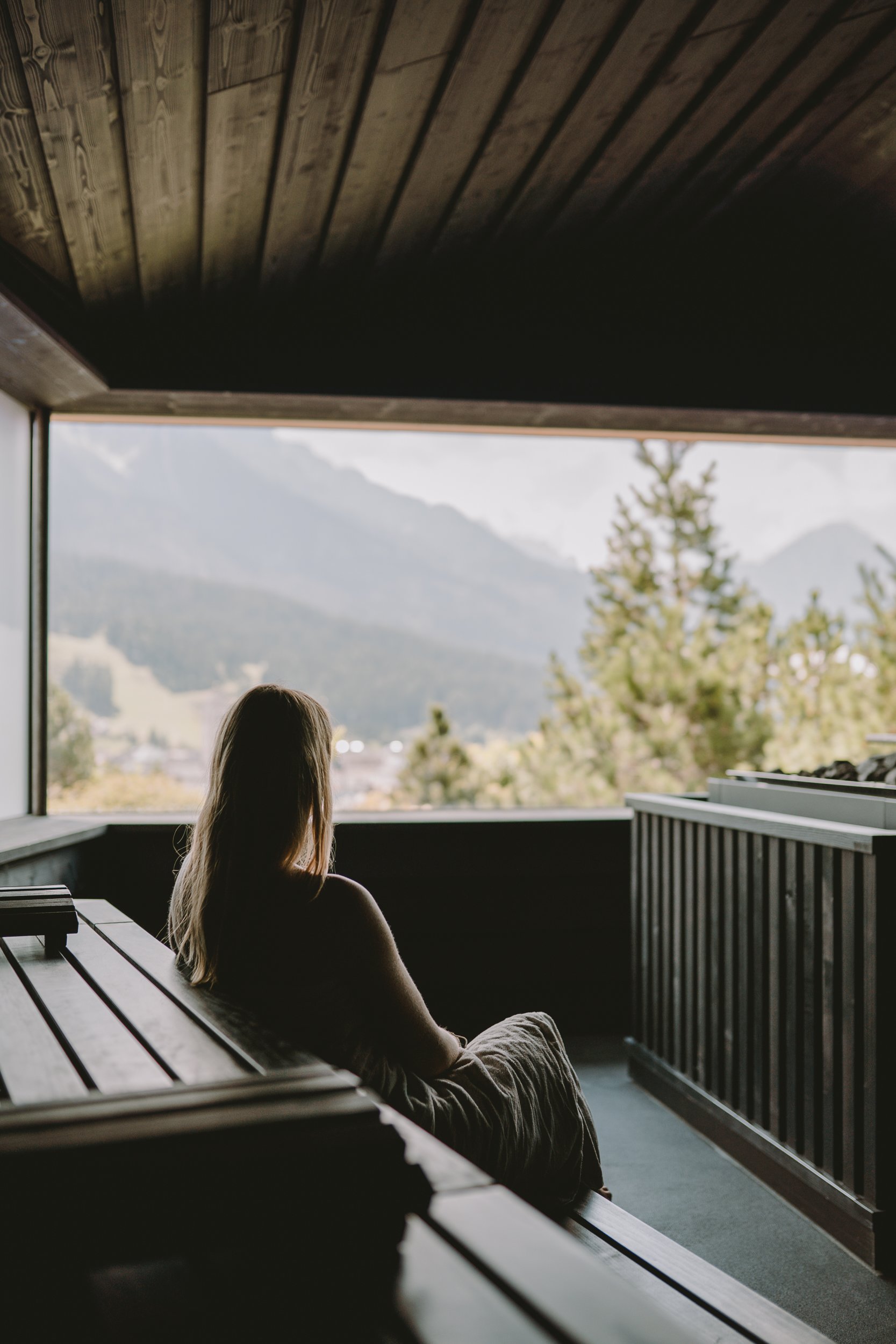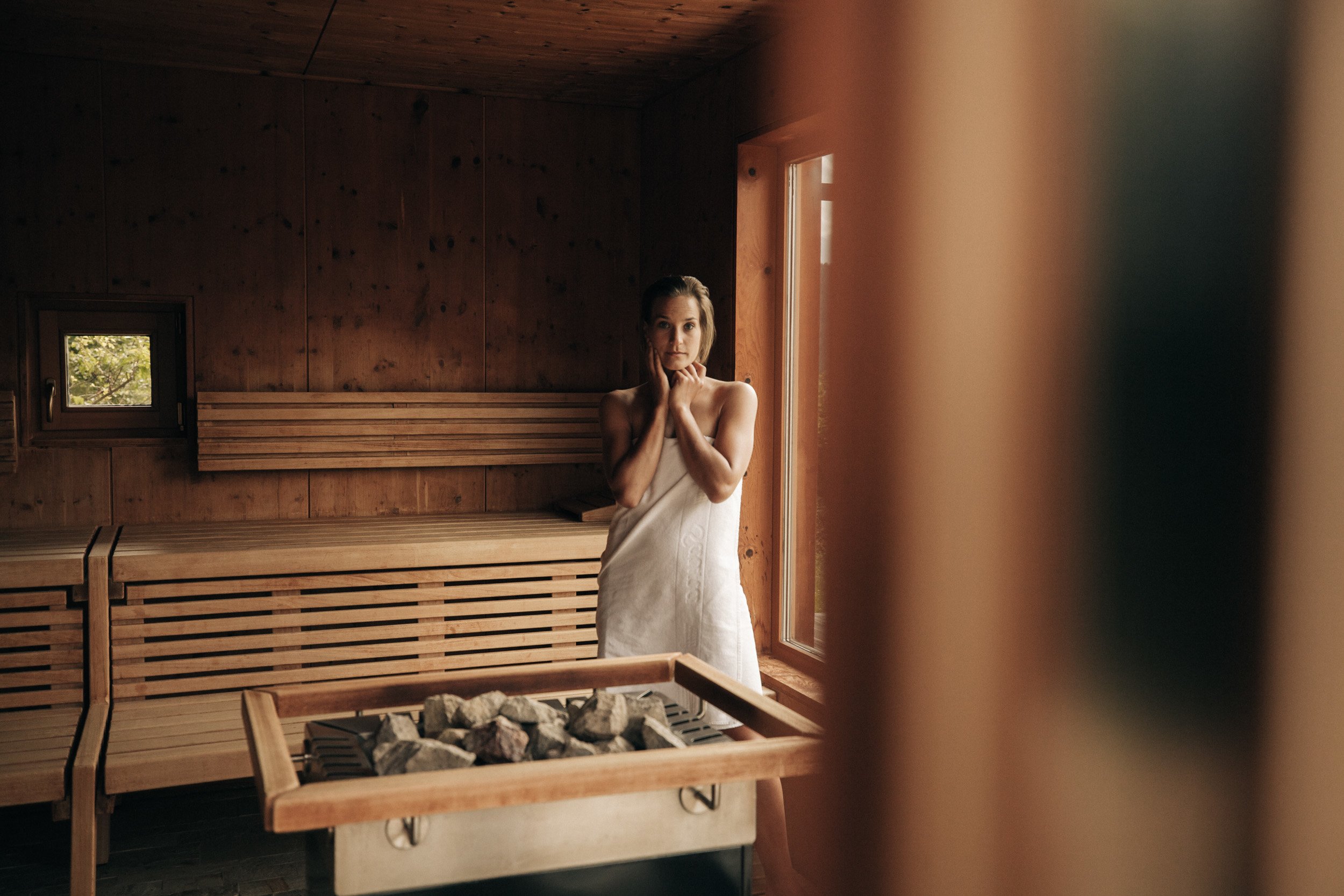 Good for your body, good for your soul
Stay healthy
A sauna session is more than just relaxing. It boosts your circulation, strengthens your immune system and pampers your skin. Just the right therapy before another day of hiking.
Speaking of which: Dreaming of your next hike will be easy in the sauna. You'll be looking directly at the mountains through the large windows.