At our Mühlhof farm, we raise Angus cattle.
Our cattle
Angus cattle at Mühlhof
From the northeast of Scotland to the Dolomites. From the counties of Aberdeenshire and Angus to Leitlhof: Our Angus cattle have found a new home at the Mühlhof farm. The docile but stout animals feel at ease in the mountains. They can handle even the
roughest weather conditions. We keep our cattle in line with organic livestock production principles to guarantee the best quality. The tender, well-marbled meat is exclusively processed and served at Leitlhof.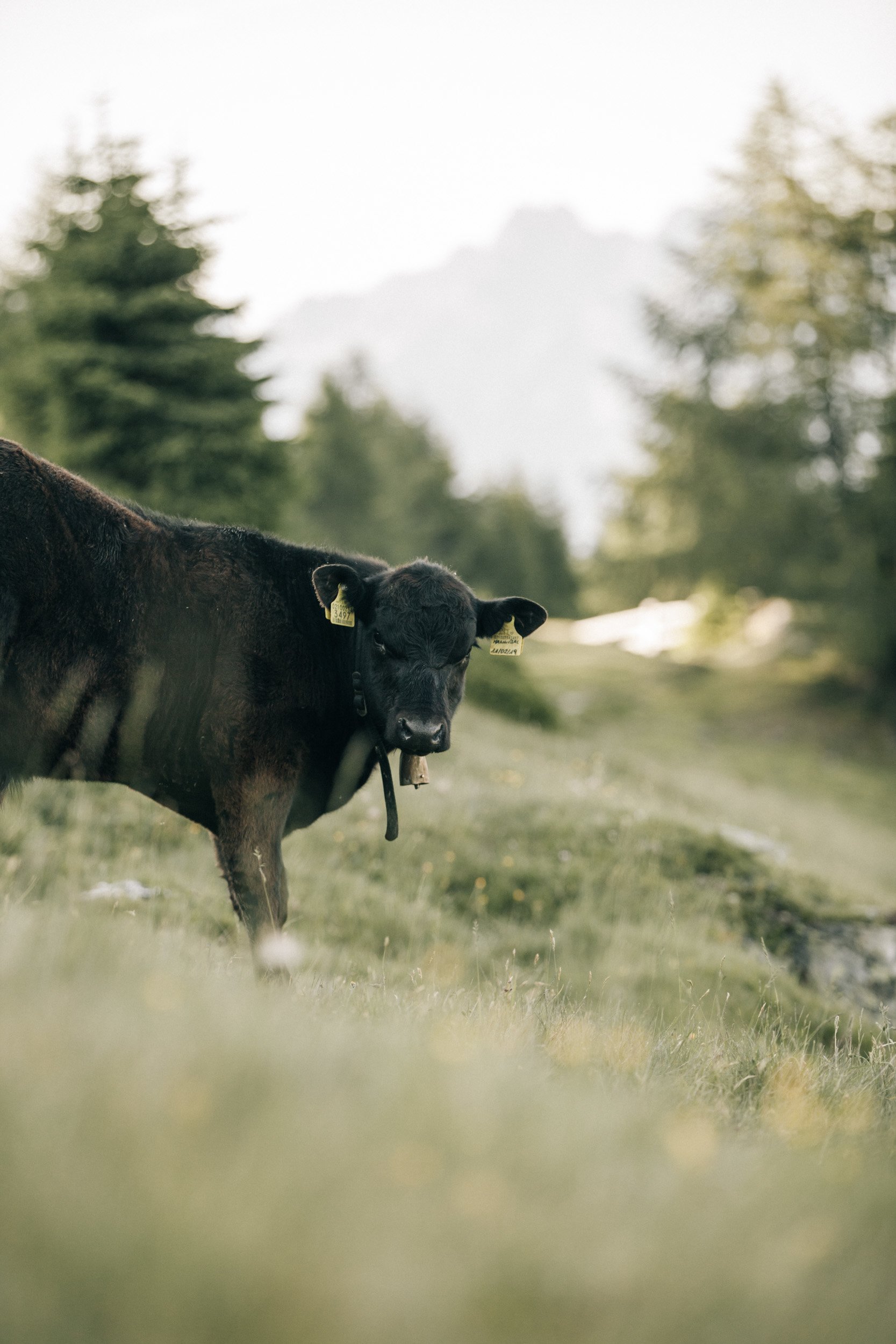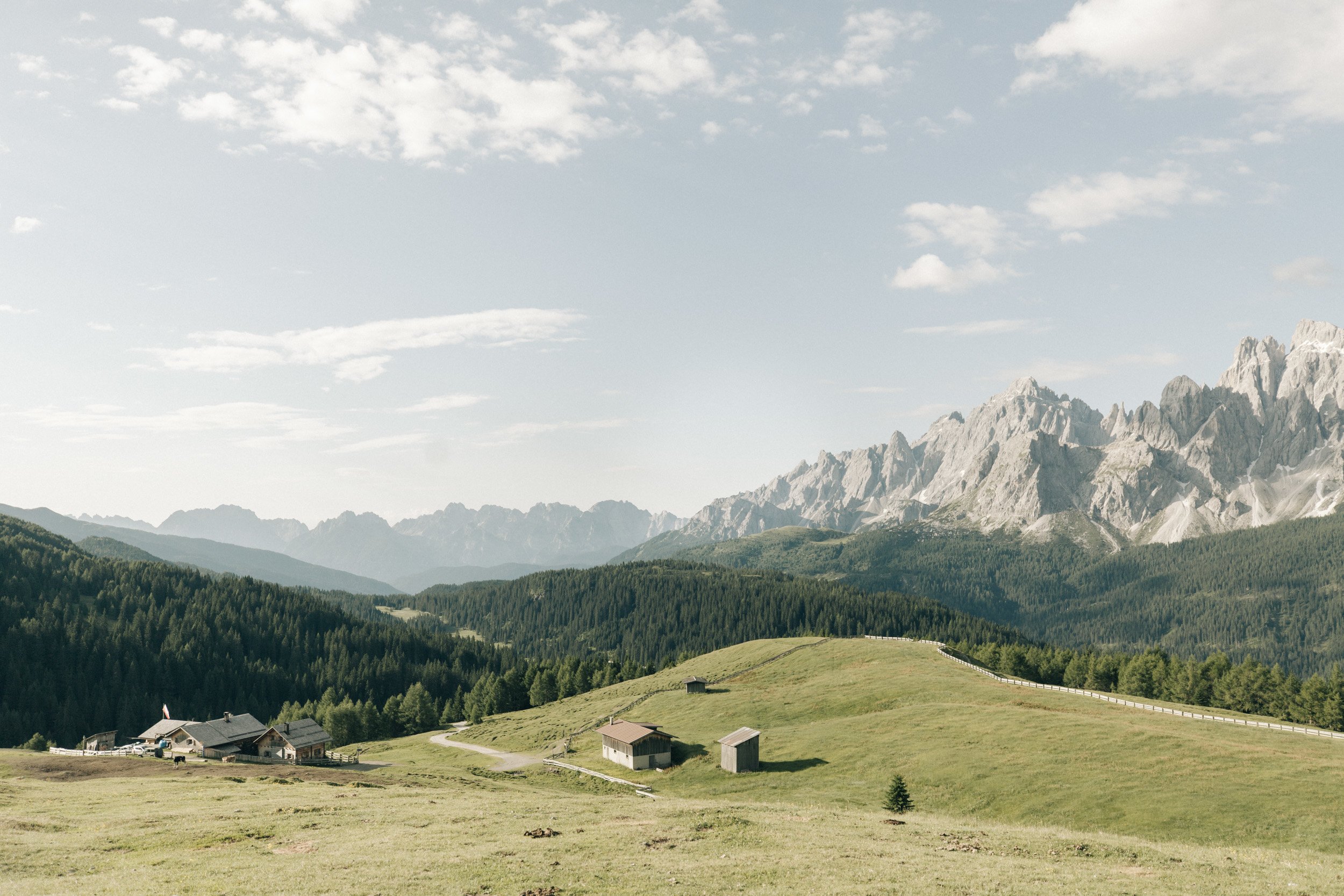 Peaceful mountain pastures
Grazing away
Our Angus cattle spend their summers roaming the meadows and pastures above our village of San Candido, enjoying the peace and quiet of the Alps. In the fall, they return to their barn at Mühlhof, where they spend the winter. Even then, they are able
to spend plenty of time outside as their stout bodies can easily handle cold temperatures.